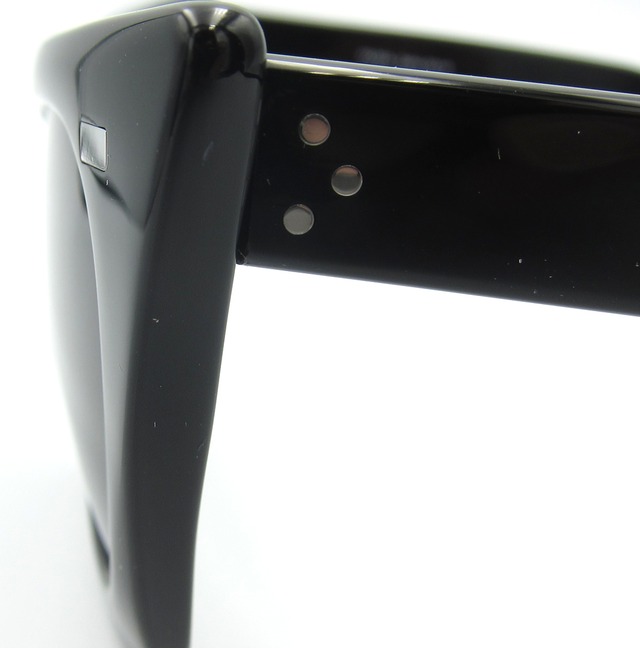 FAOSA eyewear Zafiro sunglasses, Black
2023/09/24 再入荷

============
アメリカのアイウェアブランドCourtland Eyewearが企画し、FAOSAネームでリプロダクションしたZafiroフレームのサングラスです。

1950年代にバディホリーらが愛用したスタイルです。
50'sメキシカンメディケアフレームの高品質なリプロダクションで、素材は6ミリ厚イタリアンアセテート。7バレルヒンジ。

サイズによりフレームのカーブが若干違います。
サイズ55はフレームのカーブが緩やかです。58の方はややカーブきつめです。


オプティカルグレードのハイクオリティフレームですので、度付きレンズへ入れ替えてのご使用も可能です。

ブラックフレーム
G15レンズ
Size: 55/19、58/21
(レンズカラーは入荷時期により個体差がございます)


*現地での在庫管理が繊細でない為、フレームに若干スレがございます。予めご了承ください。
*入荷時期により、若干の仕様の変更や、ロゴ/サイズの表示、フォント等が変更になることがあります。

FAOSA
Fabrica de Armazones Opticos South America. FAOSA (often misspelled FAOSIA) Was founded in 1925 by Jose' Cuttler, who hired a Swiss technician and started manufacturing dramatic, artistic eyeglasses in Mexico City.

By the early 50s the factory employed 115 people and turned out 15,000 frames a month - by hand. They also opened optical boutiques in Miami and Mexico City.

The Zafiro was the most iconic of the FAOSA lineup and were seen on celebrities such as Fidel Castro and Juan G Esquivel, and Mexican president Aldolfo Ruiz Cortines.

Zafiro's popularity soared when Buddy Holly began wearing them. According to Holly's optician (J. Davis Armistead, O.D.) "They became a distinct part of him".
Add to Like via app
Reviews

(112)

Shipping method / fee

Payment method