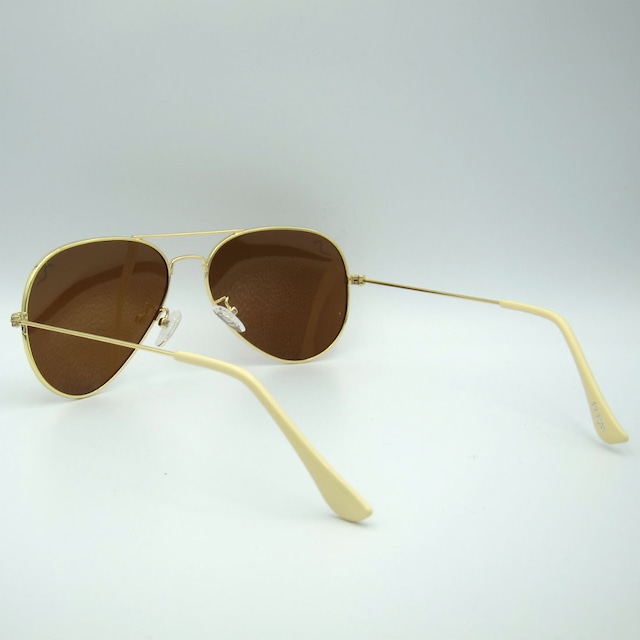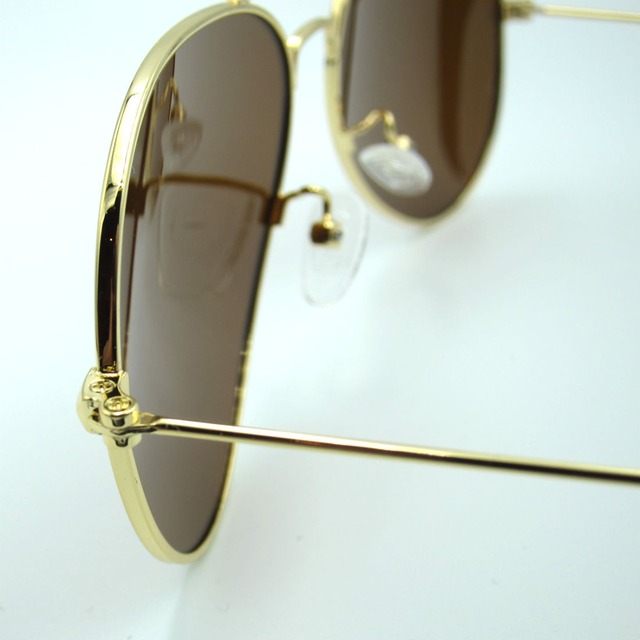 Shady Spex "TV Eye" sunglasses, Gold w/Polarized Brown lenses
SHADY SPEX(シャディ・スペックス)

ニージャージーのアズベリーパークでビンテージショップのオーナーでドラマーでもあるSweet Joey Valentineと、ニューヨークでソウルミュージックDJとして活動するJonathan Toubin (New York Night Train)による、新しいサングラスブランドです。JoeyはサングラスブランドDitaで働いていたこともある人物。

ニューモデルTV Eyeアビエイターです。
ザ・ストゥージズのロン・アシュトンがかけていたアビエイターをイメージしたモデルです。
フレームはゴールドトーンのメタルで、クリアノーズパッド、ボーンカラーのテンプルティップス。
約58mm幅のコンパクトなティアドロップレンズは偏光ブラウン!


ブランドロゴはアーティストAvi Spivak(www.avispivak.com/)、レンズ両サイドに入る砂打ち風のエッチングはトレードマーク"スネーキーS"、アーティストMicki Pellerano(www.mickipellerano.com/)によるデザインです。

チープサングラスとしてこのフレームデザインとクオリティは美味しい!

Color
ゴールドトーンフレーム
偏光ブラウンレンズ

*低価格のサングラスです。フレームはオプティカルクオリティでは有りませんので度付きメガネには不向きです。
また、フレームのフィニッシュの特性上、仕上げにムラがあったり、微細なキズ、スレなどがございますので、予めご了承ください。

Inspired by the tinted aviators worn best by eternally stylish Stooges/Destroy All Monsters guitar god Ron Asheton! Distinct from contemporary generic aviators in a number of ways, these shapely Gold-tone frames house 56mm width Orange, Dark Red Gradient, or *Polarized Brown lens options and sport Shady Snake designs laser etched on each lens, bone colored temple tips, and clear nose pads. These beauts arrive in a Shady Spex logo soft case.
THE TV EYE AVIATOR!
Add to Like via app
Reviews

(124)

Shipping method / fee

Payment method